Moving Company in Fairfax
Our highly trained, background-checked team offers moving services to make your move quick, easy, and stress-free. Whether its around the corner or across the country.
Fairfax is quickly expanding, thanks to excellent schools, excellent employers, and conveniently located near Washington DC. That's why you'll see Silk Way assisting families and individuals in moving into, out of, and around the city. Silk Way has been awarded as one of "Best moving companies Northern VA".
All loading and unloading
Moving blankets, pads, straps
Furniture breakdown & Reassembly
Moving Equipment (Dollies, Rollers, Etc.)
Local Moving
Long-Distance Moving
Packing Services
Senior Citizen Moving Services
Military Veteran Moving Services
Assembling and Disassembling Services
Released Value Insurance
Silk Way has a 99.6% very accuracy. It all depends on the list of the items, traffic conditions, walkways or other factors. As long as we are informed of all of the details accurately.
We accept cash and there is a 5% convenience fee for debit, major credit cards (Visa, Mastercard, American Express), and money orders. We do not accept checks or Discover cards.
We work with an hourly and fixed rate. Mostly hourly but it depends on your needs and we quote your move to best serve you.
Because of the numerous price factors that influence a house move across the country, it's virtually impossible to calculate on your own the cost to hire movers for an interstate move. Factoring in the weight of your items, the miles of the move, the amount of movers needed for the job and the insurance for your possessions. But we wi
Most of our shipments are between 7 to 14 days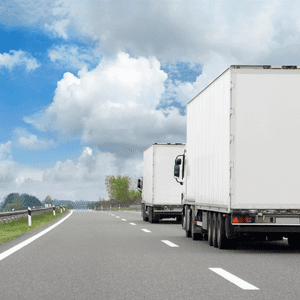 Packing materials are at an additional charge. We also offer full moving services where we can do all the packing an unpacking of your items. Our specialists are trained to pack your items efficiently so we can fully protect your dishes, pots & pans, books, fragile items, documents and photographs, TVs & electronics, lamps, small mirrors, sculptures, artwork and any glass or marble items.
We charge a flat hourly fee. The fee depends on how many movers and packers we need to stay within your budget. We work with you and figure out best options.
From the initial consultation, your Relocation Specialist will make a list of your inventory with all the items that will be moved or not, and we will need you to label your things so that the movers don't get confused. But it's not complicated, we do this all of the time.
Our crew packs up your items into a truck, drives to your new location and unloads.
Enjoy your new home without having to worry about lifting heavy items.
Fill out our quote form or give us a call directly to get started on your move.
We give you a detailed quote at a price that makes sense with no hidden fees.
Assembly & Disassembly Services
Our courteous and competent Fairfax movers will handle every aspect of your move. We won't charge you extra for assembling and disassembling. Just make sure to let us know what you need so that we can plan accordingly.
Veteran Moving Assistance Fairfax
Silk Way offers veteran moving services to those who have committed their lives to serving our great country. This offers award-winning moving and storage services for people who have bravely served in any branch of the United States military or the United States National Guard.
We offer discounts and incentives to active and retired military personnel! Fill out a quote form and we will make sure you are well taken care of
Silk Way Movers offers several options of loss and damage coverage for your shipment — you can add coverage by asking your Relocation Consultant prior to your move date.
Yes. We accept most major credit cards: MasterCard, Visa, Discover and American Express.
If you're moving within Virginia
The Federal Motor Carrier Safety Administration regulates your relocation if you are moving out of state or overseas.
Download our Moving Checklists FREE
Our moving checklists are designed to help you with the necessary tasks that need to be done before your move and provide helpful advice all the way to the end of your move.
For Immediate Assistance
+1 703 947 0515
Here's What Our Client Say About Us
Silk Way Movers did an excellent job once again. Thank you, Mike and your team for providing a stress free move to our new home. We used this company twice for the last 2 months and would highly recommend them to anyone looking for moving professionals!
Mike and his team arrived exactly on time.They had loaded all the boxes within 30 min. The team was really flexible with my need to make changes to the original request. They worked quickly and efficiently. My initial estimate for six hours the actual move took 6.5 despite all the changes I asked for. They were cheerful and helpful throughout. Actual costs were within 200 dollars despite the increased work request.
The three men- movers did a great job to move our house! They are very kind and nice. Take care of everything, my piano, sofa and huge table although it was hot outside!! Recommend! Thank you so much!
Proudly Serving Fairfax Virginia
Let us know what you need to move and when. We'll handle the rest.