A moving company on a mission to be the best in the area
We Have Been Awarded the McLean Award
Best Moving Company Of 2022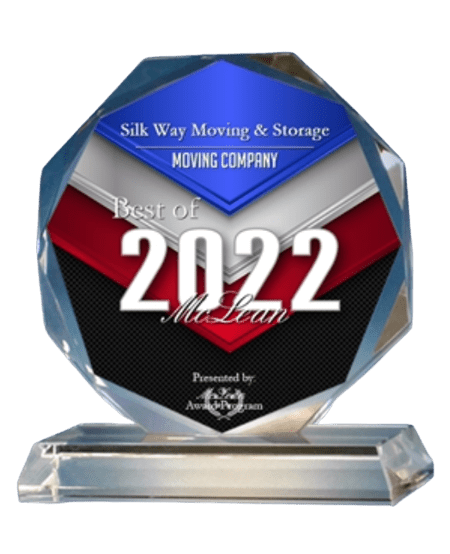 A Moving Company Offering Peace of Mind in the DMV area.
Our companies founder Mike Kambarov, an immigrant came to the U.S with the American Dream most immigrants come with.
After working with most of the local moving companies in the area, Mike noticed that there were many things he felt could be improved to offer a better moving service to the local community.
Since 2016, Mike has grown the business to be one of leading moving industry staples in Norther Virginia, Maryland and Washington D.C.
Now a family-owned business, and watching the Kambarov family in action; you can see exactly why they have so many happy customers.
Silk Way's purpose is to always try to surpass our clients' expectations in terms of value and high level of satisfaction.
To always act in an honest and fair manner.
To treat everyone in the same way that you would like your own family to be treated.
To be compassionate toward customers and coworkers.
To be the greatest professionally while also having fun in the process
In the workplace and in the community, we want to welcome people from all walks of life.
Let us know what you need to move and when. We'll handle the rest.